Big Blue Adventure Sponsors
The goal is simple at Nature's Bakery: To give you the all natural, kosher, cholesterol-free fuel you need to help power life's great journeys. Oh yeah, and to make it-and your journeys-jam-packed with flavor. With Mother Nature's blessing, we've created perfect harmony among some of her very best handiwork, holding freshness ever sacred.
Salomon is the official footwear of the Tahoe Trail Running Series and we couldn't have asked for a better supplier. Their lightweight, protective and speed oriented footwear is designed to address the performance needs all types of trail runners.

Enjoy a cold one on us from Lagunitas Brewing Company!
The Lagunitas Brewing Co. was not so much an act of ordinary 'foundling' as it was willed into being by the unspoken desire of supportive beer-lovers in Northern California after which they continued to nurture their creation and urged us forward to fulfill the unifying needs of that same beer-loving diaspora from coast to coast and beyond. It is good to have friends!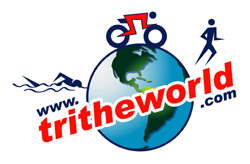 Tri the World Travel is the Endurance Athlete's Travel Agency. We are licensed travel agents, who race sprint to Ironman and 5k to marathon distances, who have traveled to over 30 countries and all 50 states. We understand the needs of the traveling athlete and are here to take your racing experiences to a whole new altitude. Click here!