Lake Tahoe is the Inland Mecca of Stand-Up Paddling
SUP at Tahoe offers unbeatable scenery with incredibly clear waters, paddling past shady coves over granite boulders visible 50 feet below, and sandy beaches. Come to one of our paddling events to race, demonstrate new gear, learn, and meet new friends.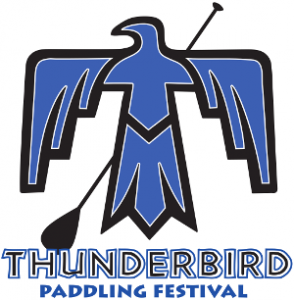 Next date TBA
The Thunderbird Paddling Festival is held annually on the east shore of Lake at Nevada's Sand Harbor State Park. This location is one of a kind and features a large sandy beach, epic scenery and miles of Tahoe's classic shoreline sporting large formations of granite boulders and secluded sandy coves. Click here for more info.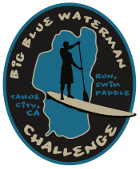 The Big Blue Waterman Challenge is a swim, run, and stand up paddle event broken into several short heats. Compete to see if you have what it takes to advance to the final round and be named champion. The course and event are designed so that those new to the sport as well as seasoned competitors can have a fun and challenging experience. Click here for more info.