Endurance Athlete + Coach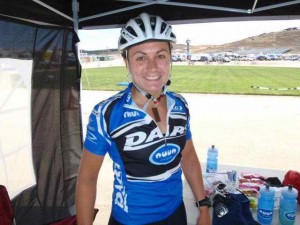 Jen is an elite adventure athlete, competing in as many different sports as time allows. Although she once viewed daily run and bike sessions as training, in her eyes it's now purely considered to be a regular lifestyle of "daily play sessions."
Jen hails from the great mountains and terrain of Squamish, BC where she enjoys the most amazing 4 season playground to explore and adventure in. As an ultra runner, adventure racer, mountain biker and stand up paddleboarder, there is always something to do. She has been racing with team nuun-Sport Multi for over 6 years now, enjoying the team dynamics and adventures that have enabled them to travel the globe. The airport is often her second home as Jen struggles to say "no" to heading off for a competition. 2010 was her first year on a Big Blue Adventure start-line and it didn't disappoint.
Jen fills in the blanks during the year by competing in solo running races for Salomon Canada, preferring staged and 100milers above the anything short. Her and her partner enjoy expeditioning in the remote coastal waters of BC on the SUP.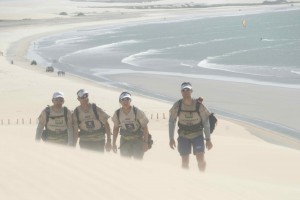 Jen uses her racing and personal endurance challenges to travel the world, explore remote areas and push personal limits. She represents i2P (www.impossible2Possible.com), acting as an ambassador of change that aims to inspire youth to push beyond their own perceived limitations. She co-guides on yearly i2P Youth expeditions and has represented the organization at both the Badwater 135 and on a solo 4 day, non-stop 750km running and biking expedition from the top to bottom of Vancouver Island.
When not racing, Jen can be found coaching and working with athletes of all levels around North America through her business Challenge by Choice. Specializing in endurance training systems, Jen has worked with runners, cyclists, adventure racers, mountaineers, triathletes, long distance paddlers and ski randonee racers to help them pursue their own athletic dreams. Inspired by her clients, Jen is about to open up a new training and testing facility in Squamish BC early in 2011.
More information on Jen, as both an athlete and coach, can be found at: