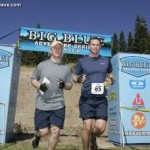 The Team: Chris, Matt, Marty, Colby
Team HQ: San Francisco, CA
First Ad Race: 2002 HiTec Folsom Lake Sprint
First Ad Race Win: 2005 Big Blue Tahoe Sprint
Sprint Series Titles: 2010 California Adventure Race Association, 2008-2010 Big Blue Adventure Champion
Taintastic! is not your everyday adventure racing team. For starters, we've raced in a four person CobraQuad kayak… on purpose. Second, we used to spend more time on our team name than we did on training. Third, we've raced through swarms of angry bees, tackled obstacles in the dark and we've had poison oak in very, very bad places. Finally, one of us (Marty) even attempted to make homemade GU to provide a competitive edge.
Our team is made up of four middle aged, Bay Area guys. Marty is the swimmer of the team and is infamous for the San Dimas transition area "incident." He was also forced to store the team kayak against his will for years. Matt is the team leader. At least whenever they call team captains to get maps, he jumps up and races over. Colby is the mountain bike expert and rarely wears proper headgear. He's also the most likely to have bike problems on race day. Chris is the downhill demon, at least until his legs cramp up. He is also typically the one with a map and compass navigating the course.
A typical race for Taintastic! – Matt gets the team on site 3 hours early and is first in line to get the map. Marty flips his kayak. Chris gets a leg cramp. Colby bombs down a non-existent trail without a helmet. We meet at the finish and enjoy a celebratory beer.
Together Taintastic! has followed that formula and competed in 42 multi discipline adventure and urban races. In addition, we've run 12 marathons and numerous other foot races. While we've finished the Boston, Marine Corps and New York City marathons, we prefer dressing up like super heroes to run the Marathon de Medoc in Bordeaux, France. While some stopped to smell the roses, we stopped at all 22 wine tastings en route to a sub 4 hour finish.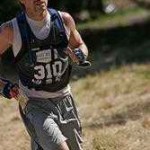 But it all started with a Folsom Lake Adventure Race. At first, we were happy to finish and avoid embarrassment. But as time went on, we learned some race tricks and realized we could compete for the top spots. Despite the odds, we've managed to win a few events. For the past three seasons, Taintastic! has won the Big Blue Adventure Sprint Series title along with a 8 individual races. In 2010, we won our division in every Big Blue Adventure Sprint race. That helped our team earn the inaugural California Adventure Race Association title for the sprint division.
This season we hope to defend our titles and expand the Taintastic! franchise. To that end we are actively seeking sponsorship from any and all sources including ongoing discussions with the Shake Weight manufacturer. We plan to compete/attend some of our favorite events including the Big Blue Adventure Series, the SF Oyster, the Great Urban Race and the 100th running of Bay to Breakers. If you see us at an event, come over and say Hi. If Marty is there, be sure to say how much you like the team name.
We'd also like to thank many of our family and friends who have provided awesome race support over the years. You guys are the best.
For more info on our team check out https://www.taintastic.com.